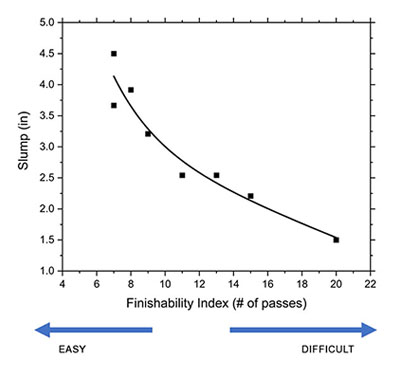 https://nitrocrete.com/wp-content/uploads/2022/12/finish-fig3.jpg
389
400
Tim Ernst
/wp-content/uploads/2022/12/logo-padding-300x117.png
Tim Ernst
2020-11-20 16:42:06
2023-01-19 22:14:40
Concrete Cooling and Finishability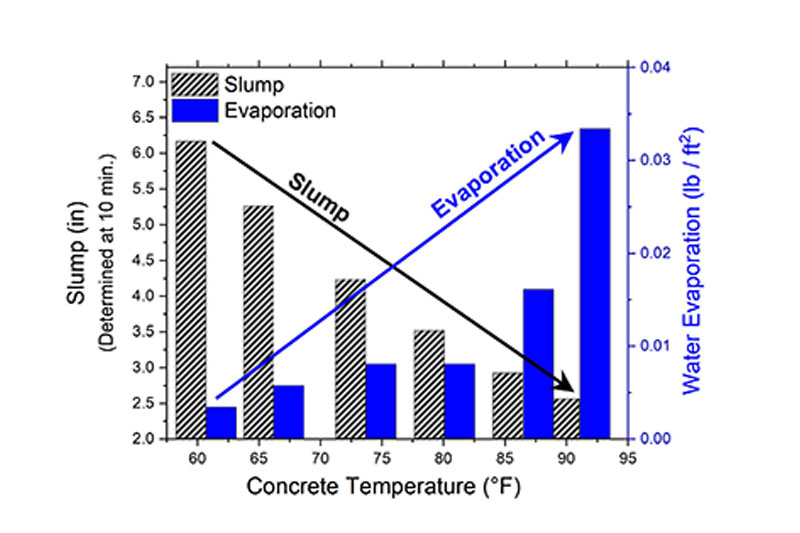 Hot weather concreting isn't for the faint of heart. We'd hazard a hypothesis that profanity on project sites goes up proportionally with ambient temperature. In short: hot weather concrete is difficult. A simple-sounding yet familiar problem, but one with a complicated explanation. Stubborn hot weather concrete causes challenges for a variety of interconnected reasons.
https://nitrocrete.com/wp-content/uploads/2022/11/slump-evap-small.jpg
533
800
Cameron Wilson
/wp-content/uploads/2022/12/logo-padding-300x117.png
Cameron Wilson
2020-11-06 04:55:53
2023-01-23 22:18:32
Workability, Evaporation, and Concrete Temperature | NITROcrete
"We often receive questions about the effects of liquid nitrogen on aggregates," said Eric Van Dixhorn, NITROcrete VP of Engineering. "Arizona was invested in confirming the safety of pre-cooling methods of delivering liquid nitrogen to the aggregate — which differs from what people historically think of when they imagine LN for concrete cooling...
https://nitrocrete.com/wp-content/uploads/2020/11/adot-approval.jpg
800
1200
NITROcrete
/wp-content/uploads/2022/12/logo-padding-300x117.png
NITROcrete
2020-11-04 13:58:10
2023-01-23 21:44:14
ADOT changes specification to include liquid nitrogen